CBN Times – This Thursday morning, March 26, veteran actor Domingo 'Menggie' Cobarrubias passed away due to COVID-19.
This sad news was confirmed by actor Gina Jorge Cobarrubia's husband on his social media account.
Gina said in her Facebook post,
"Goodbye my love. Thank you for 30 wonderful years. I love you. Dear God please give me the strength to be able to face this very difficult moment of my life."
The actor's niece, Patricia Prudon, also said that her Tito is still in good health after being hit by the COVID-19 pandemic.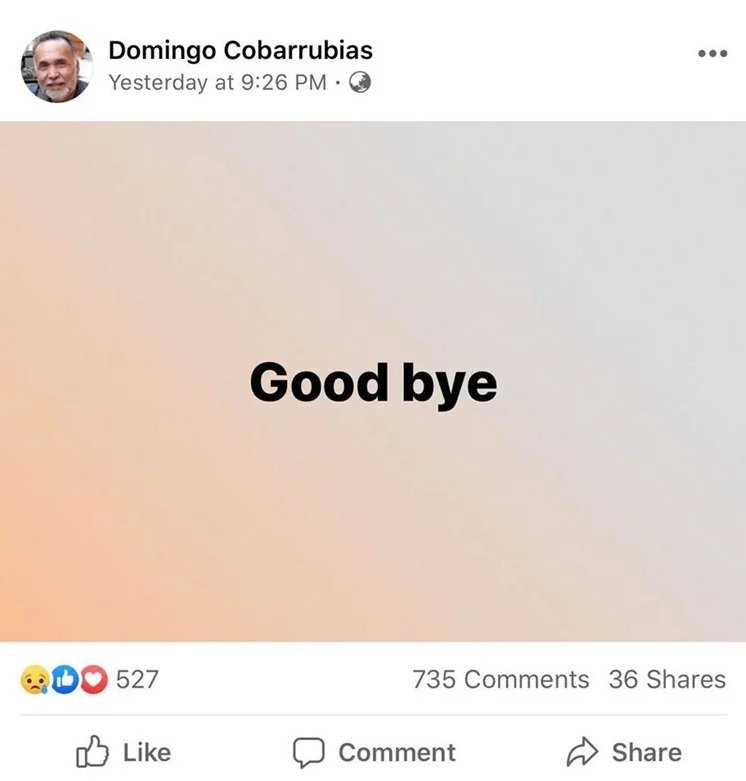 Patricia said on her Facebook post,
"My heart aches that I could not see him one last time. Rest in peace, Tito Menggie! We love you! Thank you for being a father, a lawyer, a general and a whole lot more roles in Philippine cinema. You will surely be missed. "
Meanwhile, the actor was last seen on several shows on ABS-CBN such as 'Make It with You' and 'Last Fool Show'.
Many netizens expressed their sorrow for Cobbarubias' orphaned family.
Currently, President Rodrigo Duterte has declared that the Philippines is under state of calamity, so the government is also busy raising funds to provide for those affected by the lockdown in the country and others. Health workers and frontliners who desperately need tools to combat the spread of COVID-19 in the country.
Just on Tuesday, the President signed a law aimed at raising funds to buy more medical supplies needed by hospitals and testing facilities in the country.
According to data released by the Department of Health yesterday, March 25, it is estimated that up to 636 patients have undergone COVID-19 in the country.