Indian's Bathing with Cow 'Poop' to Cures COVID-19
Fearing Coronavirus, three men and one boy in Hiriyur India, were filmed taking a dip in a bath with Cow 'Poop' to Cures COVID-19.
In fact, these people are literally bathing in crap as they firmly believe a cow Poop bath holds the cure to coronavirus.
Latest news fresh out of cow 'Poop' baths in southern India suggests that some people there are definitely outdoing those who just want to keep their arse clean.
The practice has been around for thousands of years, but no medical benefit has ever been proven – but apparently its really nourishing for the body.
According to the New York Post, one of the men says:

The whole world is terrified of the deadly virus outbreak.

If we all start taking cow dung bath, we will attain immunity from the virus.
But we guess that's only in those who actually consume nutritional foods such as fruit and veg.
Actually take a cow Poop bath themselves if they knew for sure it would prevent or cure coronavirus.
I think the logic is that cows are considered sacred in India, so that means their poop must have healing properties. I think it would have to be a 'no' from me, either way.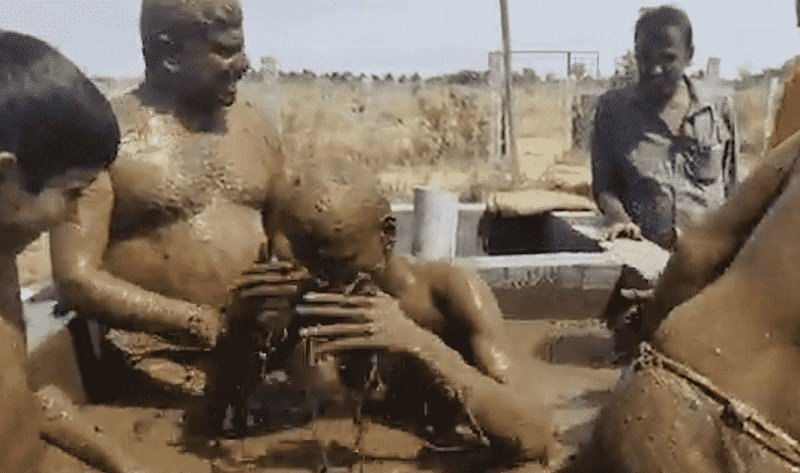 The World Health Organization (WHO) just declared Coronavirus Disease 2019 (COVID-2019) to be pandemic.
This means that the epidemia has already spread across a wide region or even worldwide.
You would think that bathing in cow shit would be a sure-fire way to catch a disease, not fight one off, but according to these Indian dudes it's the #1 way of becoming immune to coronavirus.
So What you say about this? Feel free to leave your word in the comment section.
For more news updates, Join us on Facebook: @CBNTimes