CBN Times – City of Valenzuela Relief goods distribution have recently gone viral on social media. In other cities, one of the problems with how they can supply food supplies is being distributed to each family or the duration of relief supplies in other cities, in Valenzuela they have a different way of distributing food.
Relief goods where every family no longer has a problem with how they will fit each other.
Netizen @Cj Talavera II shared on his Facebook account a picture of the contents of the box being distributed in their city.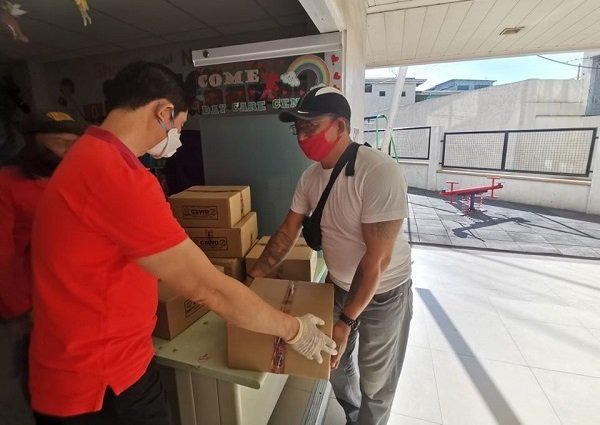 The pictures show that the box is full of food supplies and it is a lot more than the usual relief goods in other cities.
Cj Talavera in the caption of his post:
"Valenzuela is a big deal, solid!"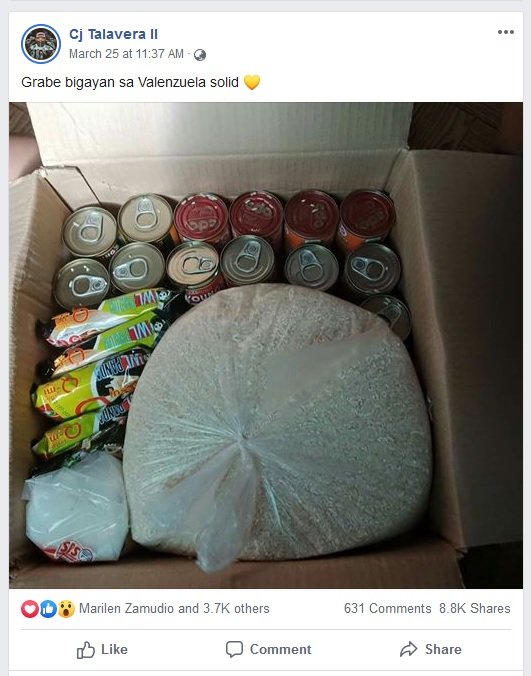 Many netizens also praised Valenzuela's local government. Some of the netizens were all hoping for Cj's share. Meanwhile, some Valenzuela netizens also shared the relief goods they received.
Here is the reaction of some netizens:
"Hopefully that's all. Haha! Here we are just three days away, running out of canned goods, noodles, soaps, and alcohol. It's good that rice is still here. "
"That's exactly what Mayor Rex Gatchalian gave. He does not save his people. "
On the other hand, the mayor of Valenzuela said he should not be thankful to the residents of the area or else they should thank themselves.
Mayor Gatchalian said in his tweet:
"Please don't thank me. Thank yourselves for paying taxes. That's your money. "